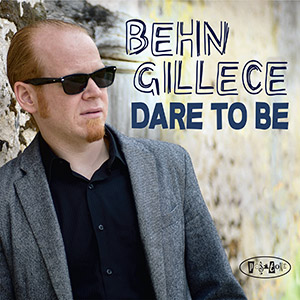 When it comes to jazz vibraphone, the names of Stefon Harris and Warren Wolf are most likely to be found on a list of contemporary leaders. Add to that now the name of Behn Gillece, a gentleman who has been honing his skills on the New York scene since 2006. His talents first came to the attention of this reviewer having been a spirited voice on Walt Weiskopf's most recent albums, Overdrive and The Way You Say It. Last year, he debuted as a leader with the album Mindset, this sophomore offering coming fast on its heels.
Gillece has obviously taken in the history of his instrument, but speaks with a singular voice and purpose. His tone and attack are on the softer side, not unlike the work of Bobby Hutcherson. Also quite notable, he writes the majority of his own compositions. This too is a major factor in his clarity of purpose, along with the fact that his ensemble choice is an inspired one. A student of Jon Faddis' who is making a name for himself on the current scene, trumpeter Bruce Harris can be heard on three tracks. Gillece makes the most of the unique blend between horn and vibes, especially when it comes to the muted trumpet on "From Your Perspective."
More integral to the entire set is guitarist Nate Radley, who is a perfect foil for Gillece. His chordal accompaniment and solo lines support the vibes in a manner quite different than a piano might do. The soulful "Amethyst" is a perfect spot to sample Radley's tonal range, from single note riffs to dark and brooding washes of sound. Bobby Hutcherson's "Same Shame" even finds the guitarist sporting a Frisell-like tone that is pure Americana.
Veteran bassist Ugonna Okegwo and talented drummer on the rise Jason Tiemann are also integral to the proceedings. Dig their tight up tempo slam throughout "Signals" or the way they inject a straight-eighth feel to both "Live It" and "Dare to Be." As for Gillece himself, there's quite of range of abilities on display here. Be it the burning bebop of "Trapezoid" or the mature ballad statement delivered on Johnny Mandel's "A Time for Love," Gillece gets down to serious business and he's a name we should be hearing more and more of in the coming years.
C. Andrew Hovan – All About Jazz