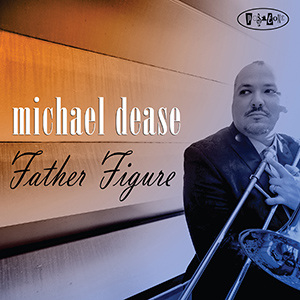 Paying it forward is simply a given in jazz. Long before the music was welcomed in ivory tower institutions and codified for classroom consumption at all levels, seasoned musicians were sharing their hard-earned knowledge with aspiring youngsters on bandstands and in basements, serving as guides, exemplars, nurturers, and teachers all at once. Those experienced players were musical father figures, helping the next generation(s) along on their quest to join them, and that's a role that trombonist Michael Dease aspires to on this, his third date for Posi-Tone and his seventh release in total.
Dease's paternal instincts have, no doubt, grown by leaps and bounds since he took on a larger role in jazz education at Michigan State University and became a father himself. Both experiences feed into Dease's need to do his part to bridge the gap between generations and bolster the ranks of those on the rise. Or at least that's what this album seems to say. Rather than build a band solely around known quantities for this date, Dease decided to tap into the youthful stream of musicians out there who are ready and eager to make their move. All of his choices in that department prove wise. Bassist Endea Owens is the biggest revelation here, possessing a wonderfully wide beat, an incredibly fine-tuned internal compass, pitch-perfect intonation, and solid technique. Then there's drummer Luther Allison, a player fully capable of working well in mellow and molten environments, and alto saxophonists Markus Howell and Immanuel Wilkins, strong-minded horn men who work well together and apart. Add to that list two established musicians—vibraphonist and label mate Behn Gillece and pianist Glenn Zaleski—and you have a solid band ready for action.
The eleven tracks presented by that band touch on the old and new. There are originals, songs from The Music Man, winners from the likes of trumpeter Claudio Roditi and the late pianist-educator Mulgrew Miller, and classics from the respective books of saxophonist Charlie Parker and trombonist Grachan Moncur III. This crew proves adept at handling all of it. They mine bluesy veins ("Church Of The Good Hustler," Moncur's "Riff Raff"), bop along with the best of them (Parker's "Confirmation"), swim in strong Brazilian currents (Roditi's "Annette's For Sure"), and capture the pure beauty embedded in the music ("Till There Was You"). Everybody gets a chance to shine, but it's Dease who shines brightest. His buttery tone, monster chops, and impeccable sense of musicality lead the way. He sets the bar high here, as any father figure would, and his bandmates rise to the challenge.
Dan Bilawsky  –  All About Jazz