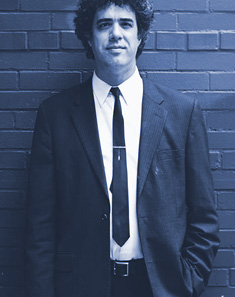 Michael "Spike" Wilner, was born and raised in New York City where he was inspired to play ragtime piano at a young age after seeing a docudrama on the life of Scott Joplin. This led to a life-long passion for piano playing, ragtime and jazz music. Wilner made his performance debut at the age of 14 by playing Joplin's "Maple Leaf Rag" at the St. Louis Ragtime Festival. Wilner continued his music studies through high-school and participated in its award winning jazz band.
Wilner was a member of the legendary first class of the New School For Social Research's Jazz and Contemporary Music Program, led by the late Arnie Lawrence. In this original class, Wilner met and befriended many of today's prominent members of the current music scene, including Brad Mehldau, Larry Goldings, Peter Bernstein, Jesse Davis, Chris Potter, Jorge Rossi, Sam Yahel, Joe Strasser, Roy Hargrove, John Popper (of Blues Traveler), Eric Schenkman (of Spin Doctors), David Grausman and others.
In his career, Wilner has led many bands in New York City at many famous jazz clubs, and has toured with The Artie Shaw Big Band, The Glen Miller Orchestra and Maynard Furguson.
Wilner has several recordings as a leader, including Portraits (2000), A Blues of Many Colors (2002), Three To Go (2008, Posi-Tone), Live At Smalls (2011), La Tendresse (2012, Posi-Tone). Wilner's latest release, titled Koan (2016, Posi-Tone), is a trio record with Tyler Mitchell on bass and Anthony Pinciotti on drums. This is Wilnerís working band that plays internationally.
In 2006, Wilner published a folio of transcriptions of the work of an idol of his, Willie "The Lion" Smith, entitled The Lion Of The Piano. In 2007, Wilner completed his Masters Degree in Piano Performance at the State University of New York in Purchase, New York.
One of Wilnerís current endeavors started in 1994, when he began working a regular gig at Smalls Jazz Club in Greenwich Village. This became his permanent musical home and eventually led to his current position as owner and manager of the club, where he can also be found playing regularly. In 2015, Wilner opened a second club, Mezzrow, down the street from Smalls.