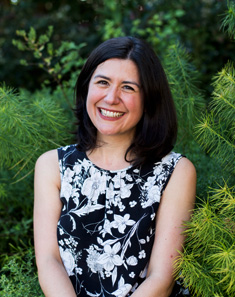 Amanda Monaco is an accomplished jazz guitarist that was born and raised in the New Haven, Connecticut area. On Glitter, Monaco's latest album, she shines brightly as the bandleader and surrounds herself with some of the heaviest cats on the scene, including organist Gary Versace, drummer Matt Wilson, and baritone saxophone sensation Lauren Sevian. The album highlights her stunning musicianship and a wonderful collection of original compositions with a few choice covers.
Some of Monaco's first musical influences in her life was watching legendary jazz musicians like Lena Horne, Dizzy Gillespie, and Buddy Rich perform on The Muppet Show. This fascination with music turned to focus and she began her lifelong path with the guitar while in high school at the Educational Center for the Arts in New Haven. Monaco then moved to New York City, where she received her Master of Arts degree from The City College of New York in 2008. In her undergraduate years, Monaco studied with Ted Dunbar, Kenny Barron, Rufus Reid and Harold Mabern. She went on to receive her Bachelor of Music from William Paterson University.
Over her career, Monaco has performed at many of the top jazz venues, such as Jazz at Lincoln Center, Birdland, The Jazz Standard and Flushing Town Hall, and with artists such as Milt Hinton, Steve Wilson, Rufus Reid, and the Mingus Orchestra. Monaco has released five previous albums to date and her current jazz projects include her eclectic quartet Deathblow, a rambunctious organ quartet Girly Day, and the chamber jazz trio Mo-Fi-Co. Her New Music ensemble The Pirkei Avot Project performs Monaco's original music with lyrics from selected verses from a collection of rabbinical teachings with the same name that were compiled in the third century C.E.
In 2012 Monaco published her first book, Jazz Guitar for the Absolute Beginner (Alfred Music Publishing) to critical acclaim. An educator since 1990, Monaco is an Assistant Professor at Berklee College of Music where she teaches private instruction, labs and guitar ensembles. Monaco is also the Artistic Director of Convergence Arts, Inc., a non-profit organization whose mission is to share the art and fun of improvisation with people of all ages, and includes projects such as Kirpal Gordon's Speak-Spake-Spoke, a spoken word/jazz ensemble.